VESTIBULAR REHABILITATION 
WHAT IS VESTIBULAR REHABILITATION?
Vestibular Rehabilitation is a specialized form of therapy to improve balance, vertigo, dizziness symptoms.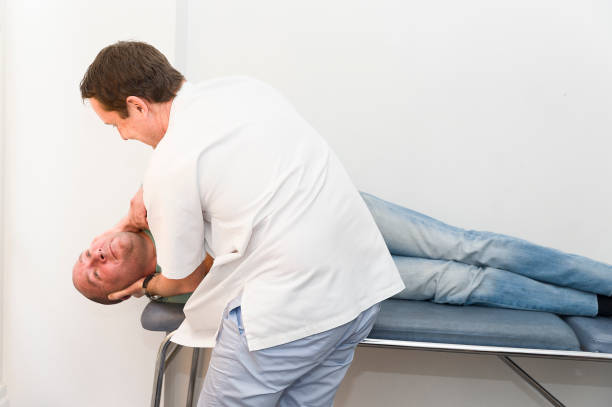 WHAT DOES A VESTIBULAR SPECIALIST DO?
A physiotherapist trained in vestibular rehabilitation can:
Assess the type of dizziness present

Determine its cause(s)

Design treatment to address these issues
 Your content goes here. Edit or remove this text inline or in the module Content settings. You can also style every aspect of this content in the module Design settings and even apply custom CSS to this text in the module Advanced settings.
Did you know that about half of all adults in Canada report balance and dizziness issues at some time during their lifetime? Those issues are more common than you might suspect and result in a visit to the doctor for many individuals each year.
HOW DO I KNOW IF I HAVE VESTIBULAR PROBLEMS?
Headaches

Spinning sensations

Nausea 

Lack of  balance

Sensitivity to loud noises and bright lights

Lack of concentration
CAN VESTIBULAR DISORDER CAUSE DIZZINESS?
Dizziness, especially, can be horrendously debilitating. This can result in causing uncomfortable issues like nausea, vertigo, and light-headedness. However, dizziness is also responsible for an increase in falls and can result in far more serious injuries when balance becomes an issue, especially for seniors. It can also represent a loss of independence for many who live alone.
WHAT TRIGGERS VESTIBULAR DISORDERS?
Inner ear problems, infections, medicines & traumatic brain injury.
WHAT ARE THE MOST COMMON SYMPTOMS OF VESTIBULAR DISORDER?
Some of the common balance and dizziness issues that we treat with vestibular rehabilitation include the following:
Benign paroxysmal positional vertigo (BPPV)

Dizziness with a spinning sensation, prompted by a non-serious cause and often triggered by certain head positions

Cervico-genic dizziness, usually caused by neck issues that may be associated with neck trauma

Migraines

Meniere's Disease

Stroke

Vestibular neuritis
WHAT IS DONE IN A VESTIBULAR REHAB SESSION?
The vestibular therapist practices a process called "adaptation and compensation". The vestibular system – defined as a sensory system that provides the leading contribution to the sense of balance and spatial orientation.  The purpose of the vestibular system is to aid you in coordinating movement with balance. Therefore, Vestibular Rehabilitation is being reprogrammed through both passive and active therapies, allowing it to form connections with the brain to adjust imbalances and regain stability.
Every patient is different and comes in with different pain levels and ailments. Many patients have reported excellent results within just a short time after their first vestibular rehabilitation session. 
Some of the symptoms relieved by this therapy may include:
Reduced headaches

Reduction of spinning sensations

Less nausea 

Restored balance

Decrease in sensitivity to loud noises and bright lights

Increased concentration (better ability to read, write, etc.)
WHAT SHOULD I EXPECT FROM A VESTIBULAR TREATMENT?
Of course, treatment and results vary according to the individual and our physiotherapists will design a treatment plan that is unique to each patient. Each session will likely include a combination of therapies including balance retraining exercises, exercises for visual stability, repositioning maneuvers, and more. Patients may also be given exercises to do at home.
IS PHYSIOTHERAPY COVERED BY INSURANCE?
Greenshield Physiotherapy coverage

Sunlife Physiotherapy coverage

Manulife Physiotherapy coverage

Canada Life Physiotherapy coverage

Pacific Blue Cross Physiotherapy coverage

ICBC Physiotherapy coverage
(Please, call your insurance adjuster to confirm it)